If you're feeling the sniffles from cold season, you may be wondering if oregano oil can help you recover. Here's the good news: research shows that oregano oil has antiviral properties that may be effective at fighting colds. If you're considering using oregano oil for a cold, there are a few key things you'll want to understand about its properties, its benefits, and how to consume it.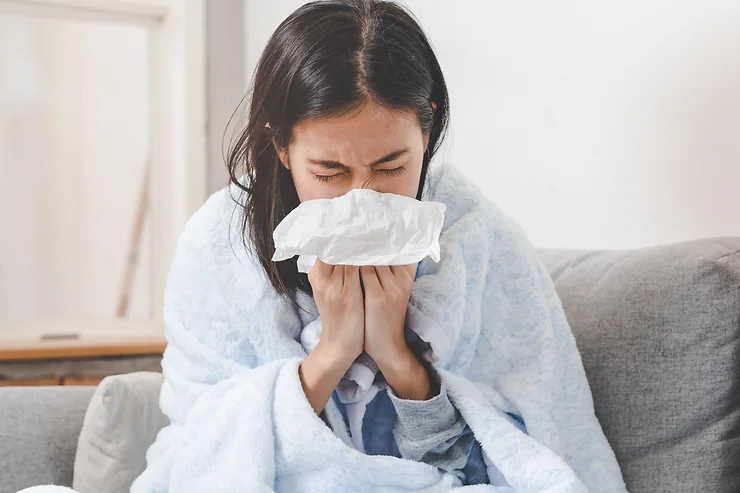 What makes oregano oil good for colds?
The common cold is caused by a virus that inflames the membranes of the nose and throat. There are more than 200 different viruses that can cause a cold, and it's easy to spread. If you're feeling stuffy, have an itchy throat, or are sneezing, it's likely you may have a cold.
Research shows that oregano oil is made up of powerful antiviral properties, which may make it a great solution for the common cold. Specifically, the carvacrol found in oregano oil is effective against numerous viruses. Carvacrol is a phenol that has been known to stop or slow the growth of approximately 25 types of bacteria, fungi, and viruses. In addition to its benefits for fighting colds, additional research is emerging that shows oregano oil can be effective against flu symptoms, allergies, asthma, urinary tract infections, and more.
In other words, oregano oil is good for colds. But it's also good for so much more.
What else can oregano oil do?
In addition to helping fight the common cold, oregano oil can be used for a number of common health issues. For example, oregano oil may offer the following benefits:
This is just the start of all oregano oil can do. We believe it's nature's remedy for numerous health-related issues.
How to take oregano oil for a cold
If you feel under the weather and suspect a cold may be to blame, try putting oregano oil to the test. There are a few ways you can take Healthy Health oregano oil for a cold. We recommend one of the following, depending upon how you like the spiciness of the oil:
Add one drop of oil to a cup of herbal tea, such as an echinacea or elderflower tea. Drink a cup three times a day to tackle the cold right away.
Mix 3 or 4 drops with a cup of water to reduce its potency, then drink the mixture. Do this up to 4 times a day until your symptoms are gone.
Combine a few drops of oil with a bit of coconut oil and put it under your tongue until it disappears. Repeat 2-3 times per day until you feel better.
Keep in mind that oregano oil is not the same as oregano essential oil. Do not consume essential oil, as it's a more concentrated oil, which can be potent. Healthy Health oregano is 100% organic ECO certified Food Grade oregano oil and perfect for daily use. Essential oil, on the other hand, should only be used topically or in an aromatherapy diffuser.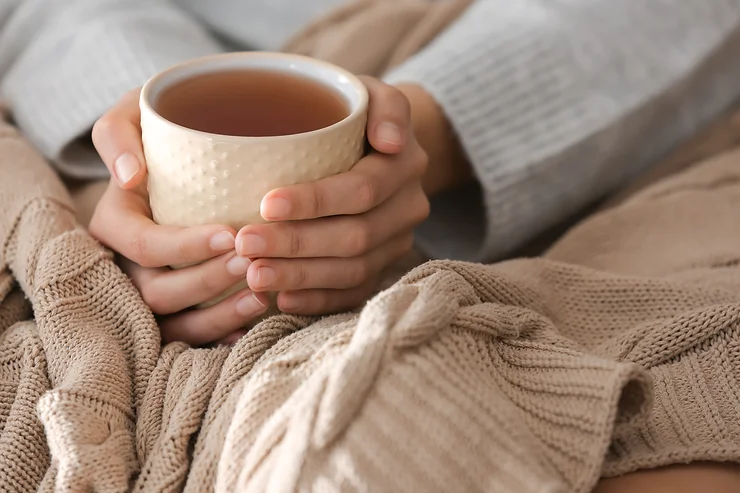 The Healthy Health difference
The family-owned Healthy Health team is proud to offer the highest-quality Oil of Oregano. Founded in 2004, the company was built from a desire to provide people with an alternative to prescription medications and a long-term solution to health-related needs.
Our Oregano oil is made from the subspecies of Origanum Vulgare, which is wild grown in the mountains of Turkey. The Origanum Vulgare species offers a unique blend of compounds that work together synergistically and is truly the best of its kind. Our oil is steam distilled and concentrated, then delivered to you, straight from our family to yours. We're also proud to say our oregano oil is 100 percent organic, rich in nutrients, as well as safe and effective.
Please keep in mind that, despite its many benefits, Healthy Health always recommends you consult with a doctor before use. We look forward to showing you how our Oil of Oregano will help you find good, natural health.