You may have heard that skin is the largest organ in your body. That statement is true. And skin also plays one of the largest roles in keeping us safe and healthy. The skin helps regulate our temperature, it produces vitamins, it feels sensations that protect us from harm, and it even controls our immunity. It plays such an important role that you'll want to keep your skin safe and protected from the multitude of issues that could arise. One easy way to stay healthy is to consider using oregano oil for skin health.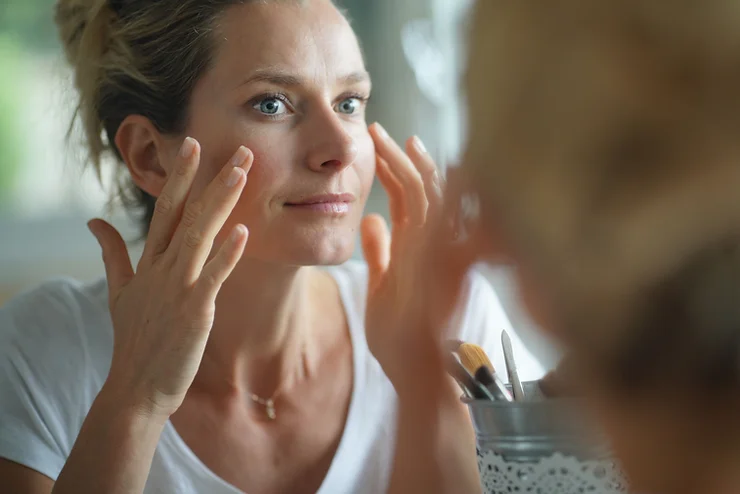 How oregano oil protects the skin
Oregano is naturally rich in carvacrol, flavonoids, and terpenes. It's these ingredients that give oregano oil strength to protect.
Carvacrol is an abundant phenol found in oregano. It has unique antimicrobial properties and can stop or prohibit the growth of around 25 different bacteria, fungi, and viruses, some of which are considered free radicals.
Flavonoids are compounds found in foods that are rich in antioxidants. Flavonoids protect the body from toxins.
Terpenes give oregano its fragrance, taste, and color but are also loaded with antimicrobial properties.
These compounds, which are pulled from oregano and concentrated into oil form, will protect your skin from damaging free radicals as well as heal and defend from damage.
Defend and purify your skin with oregano oil
Our skin comes in contact with toxins every day, such as air pollution, tobacco smoke, and environmental substances in the air. These toxins are known as free radicals, and the result of them touching your skin is the breaking down of your skin's collagen. This collagen breakdown creates wrinkles, dark spots, fine lines, and other blemishes.
It's helpful to draw the toxins out of your skin with ingredients that will purify your skin. By purifying your skin, you'll pull out those impurities, clean off and prevent debris from sticking to your skin, and you'll clear your pores, which then tighten up. Fortunately, oregano oil is packed with the antibacterial, antifungal, and antiviral properties that not only make it a great natural purifier. It will also continue to defend your skin from those free radicals.
To purify your skin and create a smoother, clearer complexion, use the oil as part of a steam solution. Add 5-7 drops to a bowl of hot water. Place your face over the water, allowing the steam to rise into your face. Then, place a town over your head to trap the steam.
If you are prone to acne, create a mixture of 1 part oregano oil to 2 parts jojoba oil. Dab any spots that have flared up during your morning and nighttime routine until the acne has cleared.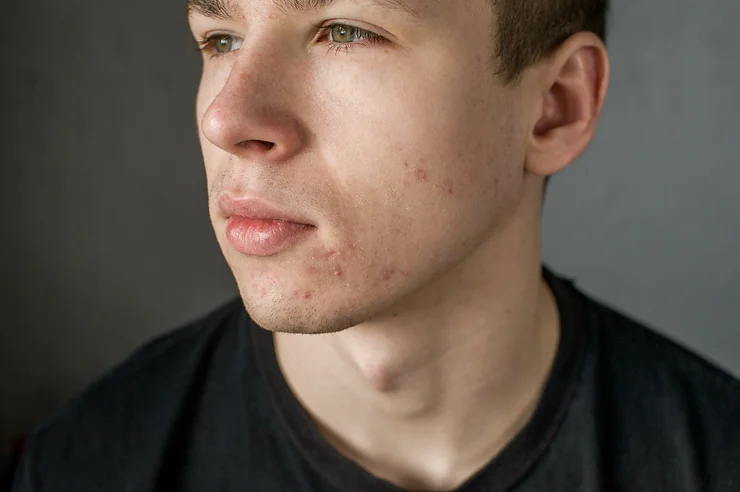 Sooth and heal your skin
The carvacrol compound found in oregano oil treats minor skin problems like cuts and scrapes and can even speed up the healing process to ensure the results are the healthiest skin possible. Furthermore, the thymol and carvacrol in oregano oil can protect these kinds of wounds from bacterial infections.
In addition, oregano oil is good for soothing skin conditions like rosacea and hyperpigmentation.
To heal and protect with oregano oil, create a mixture of 1 part oregano oil to 2 parts of a carrier oil like coconut oil, sweet almond oil, or jojoba oil. Massage directly into the affected area or apply with a Q-tip for best results.
Defend your skin with oregano oil
Oregano oil is packed with antioxidants that protect the body from the damage free radicals cause. It's even thought that antioxidants protect from diseases like cancer and heart disease.
Other oils that are packed with antioxidants include clove oil and rosemary oil. Use a mixture of 1 part clove oil, 1 part rosemary oil, 1 part oregano oil, and 6 parts jojoba oil or coconut oil to keep your skin protected from free radical damage. Massage directly into your skin to keep it looking its best.
Considerations as you protect your skin
Oregano oil is considered a "hot" oil. That means it could cause some irritation if applied to your skin without a carrier or without being diluted. Be aware of this fact as you begin using oregano oil for skin care needs.
Finally, there are many benefits to oregano oil, but please don't replace it without the medical advice of your physician. Consult with a doctor before use.