For anyone dealing with eczema, they're all too familiar with the feeling of discomfort. Eczema is painful. And on top of that, it can also be embarrassing for a person who doesn't want to show their skin because of how dry and cracked it can become. Skin can also get dried out from exposure to the elements, which caused even more soreness. When skin is irritated, a person wants nothing more than to stop the irritation and prevent it from returning. Fortunately, one solution is oregano oil for eczema and its irritations.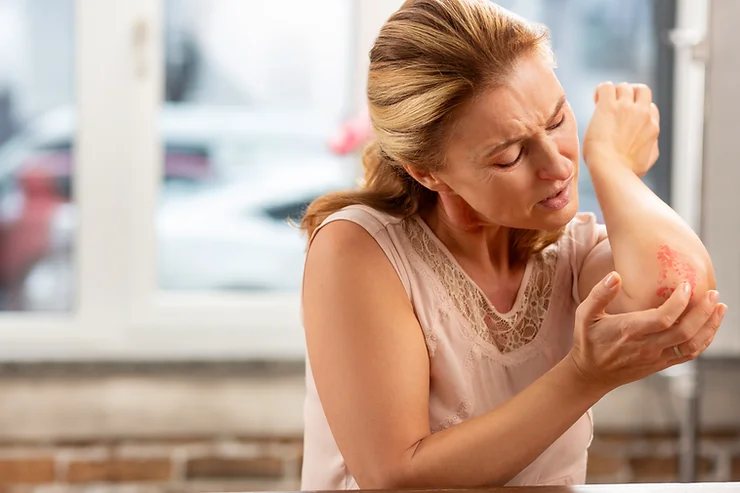 Understanding eczema
Eczema is a chronic skin disease caused by inflammation in the body. There are several types of eczema, but the most common type is atopic dermatitis, which affects nearly 10 million children and over 16 million adults in the United States.n
During a flareup, most people experience severe and uncomfortable itching as the immune system is triggered. Typically, people with eczema deal with painfully dry skin, rashes, scaly skin, and raw skin from scratching. There are different levels of pain and issues involved with this disease, and it can begin as quickly as during childhood and last throughout adulthood.
Unfortunately, there's also no cure for eczema. What's worse is that allergens like cigarette smoke, dust mites, pet dander, pollen, insect bites, and more can trigger a flareup. That's why it's so important to manage this disease by avoiding triggers. Eczema can also be controlled through diet and other natural solutions. This is where oregano oil helps.
Why oregano oil is effective for eczema
The properties found in oregano oil provide many benefits for people who suffer from eczema. These ingredients are beneficial for the following reasons:
Carvacrol, which is abundant in oregano, has anti-inflammatory properties. While inflammation can initially protect your body from injury or illness, chronic inflammation can cause long-term issues, and those who suffer from eczema can exacerbate the problem if they can't control their inflammation. Fortunately, the carvacrol in oregano oil is known to reduce inflammation in the body.
Terpenes, properties that act as an antihistamine for your body, are known to reduce allergies, which are a trigger for eczema.
Oregano oil's antibacterial, antifungal, and antiviral properties help soothe skin and repair damage quickly, even when it's caused by eczema.
Oregano oil may be one of the most effective ways to ensure your skin stays healthy and to prevent this chronic disease from being triggered throughout the seasons.
How to use oregano oil for eczema
There are several ways to use oregano oil to control any issues you may have with eczema. Because certain weather conditions, such as extreme cold, heat, or humidity can trigger a breakout, as can allergies, you may want to take preventative measures before the season's pollen, dust mites, or weather become a problem.
To prevent allergies from triggering this condition, try one of the following:
Add a drop of oregano oil to a cup of hot tea and drink two to three times a day. This can help boost your immune system and prevent your immune system from going into overdrive.
Because you should be flushing your system with water to prevent irritation, add a few drops of oregano oil to your bottle of water. The oregano oil can help with inflammation and prevent triggers as well.
In addition, you can use oregano oil to soothe your skin once a flareup happens. Note that oregano oil is known to be a "hot oil." That means it can cause some irritation if left undiluted. For skin treatments, mix one drop of oregano oil with a two Tablespoons of a carrier oil, such as coconut oil or jojoba oil. Then, rub the mixture on any affected areas to help soothe and heal the skin. Another benefit is that this mixture may be used to relieve muscle or joint pain, as well as to heal minor cuts and scrapes.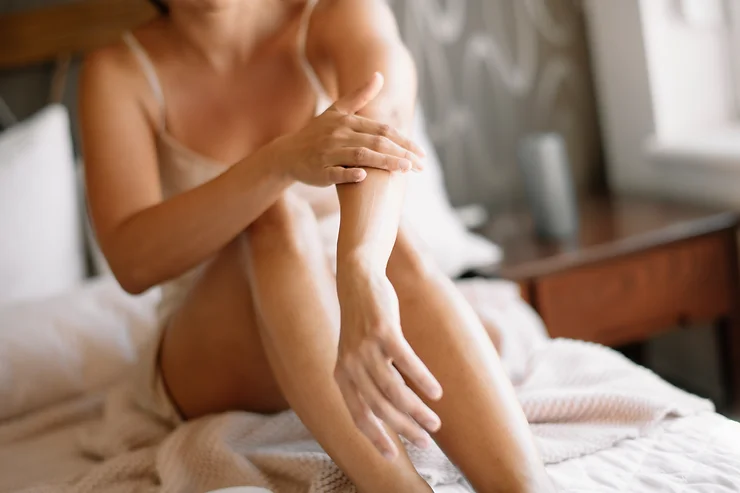 Trust the Healthy Health oregano oil difference
Healthy Health was founded in 2004 by two brothers from Turkey who had a passion for healthy living. While their research led them to oil of oregano because of its many benefits, they also specifically chose the Origanum Vulgare species of oregano for its many benefits. This species, which grows in the mountains of Turkey and just down the road from where they grew up, is unparalleled.
Today, the Healthy Health team focuses on creating the best oregano oil on the market. Healthy Health's oil is steam distilled from Turkey, concentrated without compromising quality, and delivered from their family to yours. And it is rich in the properties that provide you with numerous benefits for your family's long-term health.
One final note: please do not use oregano oil on your infants who may be dealing with eczema. Despite oregano oil's many benefits, it's always wise to consult a medical professional before use. Please talk to your doctor to determine whether oregano oil is right for your needs.